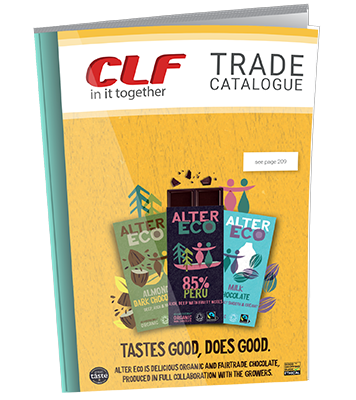 View the latest catalogue!
Log in now for the newest pricelist...
CLF's Mission Statement
Our mission is to build upon CLF's position as the wholesaler of choice to the independent healthfood trade by reinvesting financial gains in our people, our industry and our planet. Our motto is 'in it together'...
Read more...
Food Miles, Fairtrade & Carbon Footprint
Food shopping these days is either a nightmare in guilt management or a marathon in label deduction and ethical decision making (not to mention cost-calculating). Furthermore, no matter how 'clued-up' you believe yourself to be, there always seems to be...
View the full article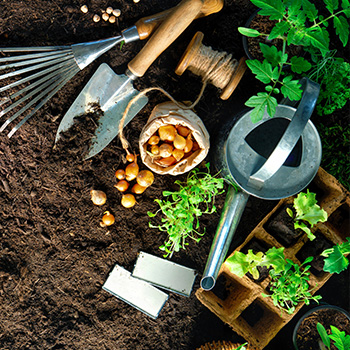 Organic September
1st - 30th September
Dates for the Diary
1st - 31st January: Veganuary and Love Your Liver Awareness Month
9th February: National Pizza Day
21st February: Pancake Day
27th February – 12th March: Fairtrade Fortnight
1st – 31st March: Dechox Month
6th - 12th March: British Pie Week
13th - 19th March: Nutrition and Hydration Week
1st April: Walk to Work Day
1st - 30th April: Bowel Cancer Awareness and IBS Awareness Months
7th April: World Health Day
20th – 26th April: Food Allergy Awareness Week
1st to 8th May: Time for a Cuppa Week for Dementia
1st - 31st May: Skin Cancer Awareness Month
15th – 21st May: Mental Health Awareness Week
29th May – 4th June: National BBQ Week
29th May: National Biscuit Day
12th – 18th June: Men's Health Week
1st - 30th Sept: Organic September
29th Sept: World's Biggest Coffee Morning
1st -31st October: Breast Cancer Awareness Month
3rd - 9th October: National Curry Week
14th - 19th October: Chocolate Week
20th October – 3rd Nov: International Stress Awareness Week
1st Nov: World Vegan Day
1st - 30th Nov: Veg Pledge Month