Trade Sales
(023) 8127 7000
fax (023) 8127 7001
(9am-5:30pm mon-fri)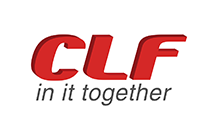 "We devote our business to independents and refuse to supply corporate giants such as Amazon, Holland & Barrett, Tesco Nutricentre and mass market grocery chains."

Over 500 Healthy Lifestyle brands
The following list is not exhaustive. New products and brands are constantly added to our portfolio. I'd like to see the Full Brand List...
I'm interested in a CLF Trade Account, how do I sign up?
Vitamins, Minerals, Supplements
Actimint
Aduna
AHS
Ainsworths
A'kin
Allens
AllicinMax
Almost Human
Aloe Pura
Api-ar
Bach Original Flower Remedies
Bayer
Bee Health
Beet It
BetterYou
BioCalth
BioHealth
Biobran Plus
Biocare
Bioglan
Bional
Bionorica
Bionutrition
Bio-Strath
Biotivia
Bio-Xanthin
Blue Green Algae
Braggs
Calcia
Califig
Capsipure
Cardiored
Cherry Active
Colief
Cortaflex
Cysticlean
Dendron
Dr Bach
Dynamic Health
Efamol
Elifexir
Emergen C
Equazen
Erba Vita
Eskimo
Folic Plus

Forever Young
Fruit Of the Earth
FSC
Fulfill Plus
GOPO
Green & Fruiti
Green Foods
Hafkalk
Haliborange
Hawaiian Pacifica
Health Perception
Health Plus
Health Spark
HealthAid
Health arena
Healthilife
Help
Higher Nature
Himalaya Herbal Healthcare
Hofels
HRI
Hubner
Igennus
Immitec
Immunace
Innovia
Intact Nutrition
iShot
Jakemans
Joint care
Kalms
Kira
Kiwiherb
Klosterfrau
Kwai
Langdales
Lazy Town
Lecigran
Lepicol
Lichtwer
LifeSource
Lifeplan
Lifestream
Litozin+
Lycomato
Macushield

Maggi
Manukavantage
Marcus Rohrer
Maxislim
MD Advanced Nutrition
Mentholatum
Metasys
Minami Nutrition
Multibion
Natrahealth
NatraVits
Natrol
Natural Health Practice
Natures Aid
Natures Answer
Natures Own
Nelsons
Neocell
Neurozan
New Nordic
Nordic Naturals
Now
Nutriwomen
Obbekjaers
Olbas
Optibac Probiotics
Optima Health & Nutrition
Oraldiet
Organic India
Ortis
Padma
Pascoe
Patrick Holford
Pharma Nord
Pharmaton
Phienergy DOTS
Pomi-T
Potters
Power Health
Prebio 7
Probio 7
Promensil
Prostabrit
Protexin
Pulse
Pure Plan Drainage

Purple Balance
Queen Bee
Quest
Rainforest Foods
Rasva
RedKooga
Rejuvenol C
Rescue
Rice Pure
Rio Amazon
Robert Gray
Salus
Sambucol
Sapphire
Schwabe
Seagreens
Seatone
Seven Seas
Slender Xcellerate
Solaray
Spatone
Spirulina Pacifica
Sun Chlorella
Super foods
Swiss Health
Swiss Herbal
Synergy Natural
Therapy Range
Thermoslimmer
TLC
Together Health
Tom Oliver Nutrition
Twenty First Century Herbs
Ultrabody
UnBEElievable Health
Veganicity
Vertese
Vitabiotic
Vital Greens
Vitalife
Vitalize
Vitamin A Plus
Vivacol
Wassen
Zita West
Zotrim
Healthfood & Drinks
3Omega6
ABO
ActivJuice
Against The Grain
Al Fez
Alara
Alibi
Amaizin
Amisa
Amy Ruths
Amys
Antony Worrall Thompson
Apres
Artisan Grains
Aspall
Atkins
Atlantic Kelp
BabyZilli
Bakery On Maine
Bambini
Bare Naked Noodles
Barkat
Barleans
Barleycup
Beigel and Beigel
Belvas
Belvoir
Beond
Berry White
Big Tree Farms
Billingtons
Billys
Bio Planete
Biofair
Biona
Biotta
Birt & Tang
Biscru
Black Garlic
Blue Diamond
Blue Dragon
Bobs RedMill
BodyTec
Bon Pom
Booja-Booja
Bottle Green
Bounce
Bragg
Braw
Candiasoil
Canton Chef
Carley's
Cathys Spelt
Cavalier
Cawston Press
Celestial Seasonings
Cereal Mills
Ceres
Chantico
Chi
Chia Bia
Chimes
Chimpanzee
Cho-Yung
Christina Menicocci
Clearly Scrumptious
Clearspring
Clipper
Clives
Cocoa Loco
Cocofina
Coconoil
Coconom
Coconut Miracle
Coconutty
Cocugar
Cofresh
Coles
Community
Comvita
Conscious Food
Cotswold Health Products
Crazy Jack
Creative Nature
Dai Wang Ginseng Tea
Damiano
Danielle Market
DeRit
Detox Your World
Dietary Specials
Divine Chocolate
Dorset Cereal
Double Dragon
Doves Farm
Dr Karg
Dr Lucys
Dr Stuarts
Dragonfly Tea
Dukan
Eat Natural
Eat Water
Eazy Bake
Ecomil
Ecos
Eden
Eko Produkt
Eleia Pure Water
Eleven O'clock
Ellas Kitchen
Emile Noel
Emperor
EnerG
English Tea Shop
Equal Exchange
Eskal

Eskal Bio Organics
Esti
Everfresh Natural Foods
Evian
Falksalt
Familia
Feel Free
Fentimans
Finn Crisp
Fiordifrutta
Fish4Ever
Floradix
Frank
Free Natural
Freedom Mallows
Fru Grains
Fruisana
Frutina
FULL fast
Geo Organics
Get buzzing
GG Scandinavian Crispbread
GH Cretors
Gillian Mckeith
Gladiator
GlebeFarm
Go Coco
Go Kombucha
Go Organic
Golden Apple
Golden Hills
Go Macro
Goody GoodStuff
Granose
Granovita
GreatUncle Cornelius
Green & Blacks
Green Boar
GreenBay Harvest
Groovy Food
Gusto
Hale & Hearty Foods
Halter Bonbons
Hampstead Tea
Happy Kitchen
Happy People Planet
Harrogate Spa Water
Harvest Delight
Healthy Thirst
Heath And Heather
Helens
Hellenic Sun
Hermesetas
Hib
Higher Living
Hilltop Honey
Hipp
Holex
Holle
Honegar
Honey New Zealand
Humdinger
Icelandic Glacial
In Nature Tea
inSpiral
International Favourites
iQ Choc
Island Bakery
Isola Bio
Itsu
Jack Links
James White
Jardins De Gaia
Jelly Belly
Jordans
Juice Master
Just Bouillon
Just Natural
Just Natural Herbs
Just Wholefoods
Juve
Kallo
Kelkin
King Soba
Kintaro
Kitchen Garden Foods
Koh Coconut
Koji
Koko
Kromland Farm
La Bio Idea
Laxatee
Le Paindes Fleurs
Le Veneziane
Lecisun
LifeWater
Lifestyle Organic
Lilys Kitchen
Lima
Linusit
Linusprout
Linwoods
Little Miracles (Powershot)
Littleover Apiaries
Lizi's
Lovechock
Luaka
Lucy Bee
Ludlow Nut
LymeRegis Foods
Ma Baker
MaVie Sans Gluten
Maldon Salt
Manuka Gold
Marigold

Masala Mountain
Medi-bee
Merchant Gourmet
Meridian
Mighty Baobab Ltd
Minvita
Miracle Noodle
Miss Wallflower
Mitoku
Modern Herbals
Montezumas Chocolate
Moo Free
Moods
Mori Nu
Mornflake
Morning Puffs
Mr Filberts
Mr Organic
Mrs Crimbles
Munchy Seeds
Mune
My chia
My flax
Nablus
Nairns
Nakd
Nanny
Natex
Nativean
Natuhit
Natur Boutique
Natural Solutions
Naturally Good Gravy Powder
Natures Path
Natures Store
Naturya
Ndali
Nelson Honey
Nestle
New York Naturals
NewZeal and Natural Food
Newbury Phillips
Nims
Nocciolata
Nom Foods
Norfolk Punch
Nurishment Active
Nutiva
Nutrichef
OBar
Oatly
Of The Earth
Ogilvys
Ohso
Oi Gum
Ola Oil
Olivado
Omega Excellence
Omni natural
One Water
Oomf
Organic Burst
Organic FoodBar
Organic Village
Organica
Organico
Organix
Orgran
Original Beans
Orzo Coffee
Oskri
Ovivo
Pack Tunch
Panda
Pastinos
Pataks
Peanut Snaps
Pearl Royal
Pearls of Samarkand
Peppersmith
Percol
Perkier
Perry Court Farm
Pertwood Farm
Picklecoombe House
Pili Nuts
Plamil
Pomegreat
Porkilicious
Positively Good For You
Prewetts
Prewetts Biscuits
Primal Spirit
Primeal
Profusion
Proganic
Propercorn
Provamel
Pukka Herbs
PulpaAcai
Pur Gum
Puritee
Qcumber
Qi
Quinta D'Avo
RW Garcia
Rabenhorst
Raw Health
Rawr Chocolate
Rayners Essentials
Realfoods
Really Not Dairy
Really Sassy Sauces
Relaxatee
Rice Dream

Rice Mice
Ricola
Ridgways Teas
Rio Mints
Rizopia
RJ Licorice
Rochester
Rocket Fuel
Rocks
Rockstar
Rowse
Rude Health
Rustique Delights
Sanchi
Saveurs and Nature
Scheckters
Scrubbys
Scrumshus
Seed & Bean
Seed Stacked
Sencha Naturals
Sesame Snaps
Shady Farm
Sharpham Park
Sherriffs Foods
Side Oven Bakery
Siesta
Simmers
Simpkins
Sirco
Slimatee
Snackz
So Good
Spa Water
Sparx
Spry
St Dalfour
Steenbergs
Steens
Stute
Sukrin
Suma
Sunita
Sun magic
Sunraysia
Sunrise
Sunsweet
Sunwheel
Superlife
Sweet Mandarin
Symingtons
Tarentella
Tartex
Teapigs
Terrafertil
The Active Honey Company
The Berry Company
The Fruit Tree
The Ginger People
The Jelly Bean Factory
The Raw Chocolate Company
The Really Interesting Food Co
Thesdela Pagode
Think Krill
Thompsons Slippery Elm
Thorncroft
Three Bears
Thursday Cottage
Tiana
Tick Tock
Tiptree
Tobia Teff
Total Sweet
Trek
Tropica
Tropicai
Tropical Wholefoods
Trufree
Truvia
Twinings
Tyrrells
V8
Van Der Meulen
Vecon
Village Bakery
Virginia Harvest
Vita Coco
Vitaquell
Vita Snack
Vivaloe
Vivani
Volvic
WH Marriage
Waitemata
Wedderspoon
Well Pure
What On Earth
White Tiger
Whole Bake
Whole Earth
Wild Irish Sea Veg
Wild Trail
Willow Water
Wolfys
Woodlands Dairy
Xyleo
Xylitol
Xylobrit
Xylosweet
Yogi Tea
Youngphorever
Zero Noodles
Zero Zebra
Zest
Zico
Personal Care
A Vogel
AAAecigs
Absolute Aromas
Alba Botanica
Allergenics
Aloe 99
Aloe Dent
Alva
Alvin Connor
Ambiance Cosmetics
Antistax
Aphrodite
Aqua Oleum
Arkopharma
Aubrey Organics
Australian Bodycare
Australian Tea Tree
Avalon
Balance Activ
Beaming Baby
Beginning
Bellaboo
Bentley Organic
Best Care
Bio2You Organic Seabuckthorn
Biofreeze
Bio-Oil
Biosolis
Biosun
Blue Active
Bodytox
Brown Earth
Burts Bees
Bye
Certain
Childs Farm
Cigastop
Cotton Soft
Crystal
Crystal Fresh
Daniel Field
DeadSea Spa Magik
DermaE
DF Speciality Paper
Dog Oil
Douvalls
Dr Berry

Dr Bronner
Dynamint
Earigate
Earth Essentials
Earth Friendly Baby
Earth Science
Ecobrands
Edom
Egyptian Magic
ESI
Evolve Beauty
Faith in Nature
Foltene
Gehwol
Gengigel
Gift
Gilden Tree
Golden Emu Oil
Golden Silk Oil
Good For You Girls
GR Lanes
Green People
Hair Wonder
Haymax
Herbatint
Herbology
Honeyrose
Hopes Relief
Humphries Baby Range
Incognito
Inika Cosmetics
Jack N Jill
Jason Bodycare
Jentschura
Kingfisher
Lavera
Le Petit Olivier
Lifes2good Magnetic Therapy
Manuka Doctor
Medihoney
Migra Cap
Mill Creek
Mizu
MOA Green Balm
Mohdoh
Mooncup
Mosi-guard

Nads
Nana's Organic Remedies
Napiers
Nasopure
Nasosal
NATorigin
Natracare
Natra Klear
Natural Being
Natural By Nature Oils
Natural Ear Candle
Natural Hero
Naturally Cool Kids
Natures Naturals
Natures World
Naturtint
Nectar Ease
Nemidon
Nitty Gritty
Nourkrin
Nuflex
NuHair
Oliva
Ord River
Organic Blue
Otosan
Oxygen
Pai Skincare
Pain Ease Patch
Papura
Patch It
Peachface
Pernaton
Perskindol
Phytocare
Phytodol
Phytoshield
Picksan
Pilfood
Pitrok
Pitta Patta
Presto Gel
Provenance
Pure Health Skin Food
Purepotions
Quantum Health
Rawganic

Red Seal
Rehab London
Reviva Labs
Riemann
Sabi
Salt Of the Earth
Sarakan
Seven Wonders
Shealife
Shen Min
Sibu
Simply Gentle
Simunovich Olive
Skin Blossom
Skin Doctor
Sleep
Sore No More
Stop Snore Ring
Sukin
Supersalve
Sutherland
Syno-vital
Target Balm
The Eco Bath
The Environmental Toothbush
The Salt Seller
Tiddly Pom
Tidmans
Tiger Balm
Tints of Nature
Toms Of Maine
Trilogy
U Little Beauty
Urtekram
Viviscal
Vizulize
Weleda
Westlab
Wild Ferns
Xlear
Xynergy
Yaoh
Yes
YSX
Z-Gel

Household
Attitude
Beauty Engineered For Ever
Bio-D
Earth Friendly Products


E-Cloth
Ecover
Ecover Zero

Green Frog
Method
Michael's Originals

Nova Detox
Planet Earth
Veggi-Wash

Books, Equipment & Other
Acti-Tape
Activpet
All Pro
Blender Bottle
Brita
Cheeki
Core150
Derma Sox


Din Dins
Eceau
FS6
Genki
Golds Gym
Healing Bamboo
Human Kinetics

If You Care
Kokoro
Liquidgrip
Microrganics
Pro Tan
Reebok
Safewrap

Schiek Sports
Sequoia
Slazenger
Thermastrap
UK Packaging
Yantra Mat
Yarrah