Trade Sales
(023) 8127 7000
fax (023) 8127 7001
(9am-5:30pm mon-fri)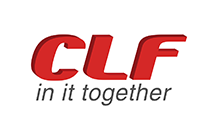 "We devote our business to independents and refuse to supply corporate giants such as Amazon, Holland & Barrett, Tesco Nutricentre and mass market grocery chains."

Marketing to Retailers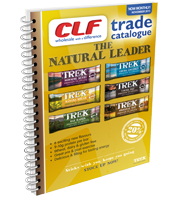 Over the years CLF have developed and forged excellent relationships across a wide range of retail channels and our extensive database includes, health nutrition and lifestyle retailers, health practitioners, pharmacies and large health food chains.
We have tailored a number of marketing activities that can help provide you with effective sales support.
The CLF Trade Catalogue
An integral part of health nutrition and lifestyle retailers replenishment systems for more than 10 years. The catalogue has become the key tool for many retailers researching, ordering and recommending products for their customers.
CLF appreciate that whilst suppliers need to retain contact with retailers for new launches and promotions they don't have limitless marketing budgets; therefore, we prefer to take a more pragmatic approach to marketing costs. By working cost effectively and in synergy with our partners we can help to develop sales of existing lines and encourage distribution of new products and brands without breaking the bank.
Learn more about the CLF Trade Catalogue...

For Trade Catalogue Advertising and Promotions, email: marketing@clfdistribution.com