Trade Sales
(023) 8127 7000
fax (023) 8127 7001
(9am-5:30pm mon-fri)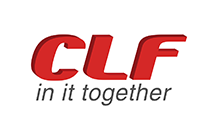 "We devote our business to independents and refuse to supply corporate giants such as Amazon, Holland & Barrett, Tesco Nutricentre and mass market grocery chains."

We're hiring - due to expansion
There are often a broad range of jobs available at CLF for people with all types of skills
Working for the CLF Group of Companies offers fantastic opportunities to develop a long and rewarding career, with many different career paths to follow. You can become a specialist in a chosen field or you can progress your career by switching to different jobs within the company.

Whether you ultimately pursue your long-term career here or elsewhere, while you are at CLF you will have opportunities to build your experience and develop your skills and knowledge.


Please apply by sending a CV, along with a covering letter explaining how you meet the skills we are seeking to rosa.figueiro@clfdistribution.com
Warehouse Operatives Required

Please apply by sending a CV, along with a covering letter explaining how you meet the skills we are seeking to rosa.figueiro@clfdistribution.com
Office Staff Required