Trade Sales
(023) 8127 7000
fax (023) 8127 7001
(9am-5:30pm mon-fri)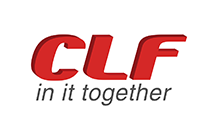 "We devote our business to independents and refuse to supply corporate giants such as Amazon, Holland & Barrett, Tesco Nutricentre and mass market grocery chains."

Credit Request
We now have a new form which is to be used for all credit requests (link below).
The more information you provide the quicker we will be able to process your credit.

For goods being returned you will need an Authorisation Code.
This can be provided by a member of the Trade Team.
Please download the file from the "Credit Request Form" link below.