Trade Sales
(023) 8127 7000
fax (023) 8127 7001
(9am-5:30pm mon-fri)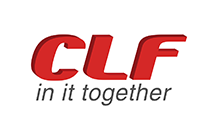 "We devote our business to independents and refuse to supply corporate giants such as Amazon, Holland & Barrett, Tesco Nutricentre and mass market grocery chains."

Four service changes...
At CLF we pride ourselves on delivering a service that our customers want, we continue to develop our systems and below are details of some of the recent changes:
1 - Our website
www.clfdistribution.com has been updated so that all pricing is now the price you pay after any discounts (it previously only displayed the standard trade price).
2 - Case Quantities
Whilst we pride ourselves on the fact items are available in single units sometimes it doesn't make sense for anyone, including you, and we have had many complaints because a retail outer has not been delivered. We have started work on moving some products to case multiples only. A full list of products that have already been changed are available on this link - Case Quantities Only List.
We will continue to communicate further changes and details will also be put into future catalogues. Please be patient as we don't expect this to be 100% effective immediately, you may still in the short term be missing a retail outer but we are tackling this with priority and are working on resolving the remaining issues around this.
If ordering retail outers is an issue, perhaps the new Top Sellers by department pages in the trade catalogue will help you review which products to stock.
3 - Order cut offs
We are unfortunately having to bring forward the cut off for our EPOS customers that get deliveries via our vans.


| | |
| --- | --- |
| Customer type | Order cut off |
| EPOS purchase order transmission, CLF van delivery | 4.00pm |
| Non EPOS, CLF van delivery | 12.00pm |
| All other (Fed-Ex/haulier delivery) | 10.00am |
4 - Order methods
In order to continue to improve service we really need to move away from taking orders by fax/phone call. We strongly suggest all non EPoS orders are placed via our website or via an excel document. If you want details or our EPoS solution please do let your account manager know.
5 - Credit Requests
We now have a new form which is to be used for all credit requests. This form can be found on the website or requested from a member of the Trade Team. The more information you provide the quicker we will be able to process your credit.
For goods being returned you will need an Authorisation Code, this can be provided by a member of the Trade Team.