Trade Sales
(023) 8127 7000
fax (023) 8127 7001
(9am-5:30pm mon-fri)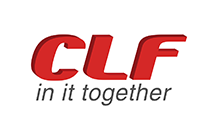 "We devote our business to independents and refuse to supply corporate giants such as Amazon, Holland & Barrett, Tesco Nutricentre and mass market grocery chains."

CLF's Wholesale Brands List
We stock over 18,000 products across 1000+ leading brands; including Sports Nutrition, Vitamins Minerals & Supplements, Health Food & Drinks, Personal Care, Household Products, Books & Equipment and Chilled & Frozen. Perfect for anyone wanting to find a Health Food wholesalers or Sports Nutrition supplier with a great number of other brands and products too.
The following list is not exhaustive. New products and brands are constantly added to our portfolio.
I'm interested in a CLF Trade Account, how do I sign up?
22 Days Nutrition
9 Bar
A Vogel
AAAecigs
Absolute Aromas
Acadian Maple Syrup
Actimint
Acti-Snack
Acti-Tape
Activ Juice
Activa
ActiveMan
Aduna
Against The Grain
AHS
Ainsworths
Airmax
Al Fez
Alara
Alibi
All Pro
Allens
Allergenics
Allicin Max
Almost Human
Aloe 99
Aloe Dent
Aloe Pura
Alva
Alvin Connor
Amaizin
Ambiance Cosmetics
Amisa
Amisa (Chilled)
Amys
Animal
Ankh Rah
Antistax
Anyone 4 Tea
Ape Coconut Curls
Aphrodite
Api-ar
Appy Foods
Aqua Coco
Aqua Oleum
Arganic
Arkopharma
Artisan Grains
Aspall
Ateronon Lycopene Supplement
Atkins
Atlantic Kelp
Atlantic Kitchen
Atlantic Kitchen Chilled
Attitude
Aubrey Organics
Australian Bodycare
Australian Tea Tree
Avalon
Bach Original Flower Remedies
Badger
Baked to Taste
Bakery On Maine
Balance Activ
Balsajo Black Garlic
Bare Naked Noodles
Barenaturals
Barkat
Barleycup
Bayer
Beaming Baby
Beansfields
Beauty Engineered For Ever
BeautyIn
Bee Health
Bee Nature Cosmetics
Beet It
Beginning
Belvoir
Bentley Organic
Beond
Bergamet Mega +O
BerryWhite
BestCare
Better Than
BetterYou
Biethica
Big Oz
Big Tree Farms
Billingtons
Billys
Bio Health
Bio Medical
Bio Planete
Bio2You Organic Seabuckthorn
Biobran Plus
Biocare
Bio-D
Biofair
Biofreeze
Bioglan
Biona
Bional
Bionita
Bionutrition
Bio-Oil
Biosolis
Bio-Strath
Biosun
Bio-Synergy
Biotest
Bio-tiful Dairy
Biotta
Bio-White
Bio-Xanthin
Birt & Tang
Biscru
Blade Nutrition
Blanxart
Blender Bottle
blk
Blue Active
Blue Diamond
Blue Dragon
Blue Green Algae
Bobs Red Mill
Boditronics
Body Shapers (Weider)
Body Tec
BodyMe
Bodytox
BonPom
Booja-Booja
Bottle Green
Bounce
BPI
Bragg
Braggs
Brita
Brown Earth
BSN
Buko
Bundu
Burts Bees
Bute Island
Buzz Shot
Bye
Calcia
Califig
Calm Natural
Carbzone
Cardiored
Carley's
Casa Grande Artisan Pasta
Caulirice
Cavalier
Caveman Cookies
Cawston Press
Celestial Seasonings
Cellucor
Chantico
Cheeki
Cherry Active
Chi
Chia Bia
Childs Farm
Chimes
Chivita
Chocolate Naive
Clarks
Clearly Scrumptious
Clearspot
Clearspring
Clif Bar
Clipper
Clives
CNP
Co Yo
Coco Pro
Coco Zumi
Cocoa Loco
Cocofina
Coconoil
Coconom
Coconut Collaborative
Coconut Merchant
Coconut Miracle
Cocopacific
Cofresh
Colief
Compete Energy Bites
Comvita
Conscious Chocolate
Conscious Food
Controlled Labs
Copura
Core 150
Cortaflex
Cotswold Health Products
Cotton Soft
Coyo (Chilled)
Crazy Jack
Creative Nature
Crystal
Crystal Fresh
Cysticlean
Cytosport
Dai Wang Ginseng Tea
Damiano
Danielle Market
DCOCO
De Rit
Dead Sea Spa Magik
Delba
Delicious Alchemy
Desert Essence
Detour
Detox Your World
Dextro
Diablo Sugar Free
Dialsi
Dietary Specials
Divine Chocolate
Dog Oil
Donat Mg
Dorian Yates
Dorset Cereal
Dorset Tea
Double Dragon
Douvalls
Doves Farm
Dr Bach
Dr Berry
Dr Bronner
Dr Karg
Dr Lipp
Dr Martins Coco Juice
Dr Stuarts
Dragonfly Tea
Dryer Balls
Dumet
Dymatize Nutrition
Dynamic Health
Dynamint
Earigate
Earth Friendly Baby
Earth Friendly Products
Earth Kiss
Earth Science
Eat Natural
Eat Real
Eat Water
E-Cloth
Ecocare
Ecoffee Cup
Ecomil
Ecos
Ecover
Ecover Zero
Ecozone
Eden
Edom
Efamol
Egyptian Magic
Elephant Food
Elete
Eleven O'clock
Elifexir
Elite Natural
Elivar
Elixi
Ellas Kitchen
Emergen C


Emile Noel
Emporio UK
Ener G
English Tea Shop
Enzymedica
Equal Exchange
Equazen
Equilibra
Erba Vita
Erbology
ESI
Eskal
Eskal Bio Organics
Eskimo
Esti
Everfresh Natural Foods
Evian
Evolve Beauty
Explore Asian
Fair Squared
Faith in Nature
Falksalt
Familia
Feel Well Be Well
Femarelle
Fentimans
Figs and Rouge
Finn Crisp
Fish4Ever
FitBites
Floradix
Folic Plus
Foltene
Food Alive
Food For Life
Food For Life (Frozen)
For Goodness Shakes
Forest Foods
Forever Young
Four Sigma Foods
Free & Easy
Freed Foods
Frenzy
Fria
Frill
Fruisana
Fruit Of the Earth
Frutina
Frys
FSC
Garnell Nutrition
Gaspari
Gatorade
GBR Nutrition
Gehwol
Gengigel
Get Fruity Bars
Get More
Getbuzzing
GG Scandinavian Crispbread
Gift
Gift Card
Gillian Mckeith
Gimme
Giving Tree Ventures
Glebe Farm
GlucoJuice
GlucoTabs
Glutamel
Go Coco
GO DO
Go Kombucha
Go Pure
Golden Emu Oil
Golden Hills
Golden Silk Oil
Golds Gym
GoMacro
Good
Good Bubble
Good Full Stop
Good Health Naturally
Goodlife
Goodness Me Foods
Goody Good Stuff
GOPO
Gourmet Spirulina
GR Lanes
Granovita
Great Uncle Cornelius
Green & Blacks
Green Foods
Green Frog
Green Origins
Green People
GreenBay Harvest
GreenFrog Botanics
Grenade
Groovy Food
Growing Naturals
Grub
Gusto
Haddrells
Hair Wonder
Hale & Hearty Foods
Hale Naturals (PPB)
Haliborange
Halter Bonbons
Hampstead Tea
Happy People
Harmony's Candles
Harrogate Spa Water
Harry Brand
Hasslachers
Hawaiian Pacifica
Haymax
Health Perception
Health Plus
Health Spark
HealthAid
Healtharena
Healthilife
Heath And Heather
Helens
Hellenic Sun
Herbamedicus
Herbatint
Herbology
Hermesetas
Hero
Heronshaw House Cereals
High 5
Higher Living
Higher Nature
Higher Nature Performax Sports
Hilltop Honey
Himalaya Herbal Healthcare
Hion
Hipp
Hofels
Holex
Holle
Honegar
Honey New Zealand
Honey Stinger
Honeyrose
Hopes Relief
HRI
Hubner
Human Kinetics
Humdinger
Hunza
Hyperstrength
Icelandic Glacial
iChoc
If You Care
Igennus
Ilumi
Immitec
In Nature Tea
Incognito
Inika Cosmetics
inSpiral
International Favourites
Iodine Aqua
iQ Choc
Isatori
Island Bakery
Isola Bio
Isopure
ISS
Iswari
Itsu
Jack N Jill
Jakemans
James Haskells
James White
Jardins De Gaia
Jason Bodycare
Jelly Bears
Jentschura
Joes Tea Company
Jointcare
Jools
Jordans
Jude's Ice Cream
Juice Master
Jumble Bee
Just Bouillon
Just Drink Aloe
Just Gluten Free
Just Natural Bulk
Just Natural Herbs
Just Natural Organic
Just Natural Wholesome
Just Wholefoods
Kallo
Kalms
Kara Dairy Free
Keenwah
Keep It Kind
Kelkin
Kiki
Kinetica
Kinetica Convenience
Kinetica Endurance
King Soba
Kingfisher
Kira
Klosterfrau
Koele
Koh Coconut
Koko
Koko Chilled
Kokoro
Kromland Farm
Kwai
La Bio Idea
La Muscle
Landgarten
Langdales
Lavera
Laxatee
Lazy Days
Lazy Town
Le Pain des Fleurs
Le Paludier
Le Petit Olivier
Le Savonnier Marseillais
Le Veneziane
Lean and Green
Lecigran
Lepicol
Libre
Life Source
Life Water
Lifebar
Lifeplan
Lifestream
Lifestyle Organic
Lilys Kitchen
Lima
Linda McCartney
Linusit
Linusprout
Linwoods
Liquidgrip
Litozin +
Littleover Apiaries
Living Juice
Lizi's
Lovebeets Juice
Lovechock
LoveRaw
LQ Liquid Health
Luaka
Luce's
Luchi Organics
Lucozade
Lucozade Elite
Lukes Organics
Lycomato
Lyme Regis Foods
Ma Baker
Ma Vie Sans Gluten
Macushield
Made Good
Mag365
Maggi
Maldon Salt
Manuka Doctor
Manukavantage
Mara Seaweed
Marcus Rohrer
Marigold


Marley Coffee
Matcha Factory
Matt Roberts
Maxi Nutrition
Maxifuel
Maxislim
Maxitone
Maxsup Naturals
MD Advanced Nutrition
Medi-bee
Medi-Evil
Medihoney
Mentholatum
Merchant Gourmet
Meridian
Metcalfe's Skinny
Method
MGO
MHP
Michael's Originals
Microrganics
Mighty Baobab Ltd
MightyBee
Migra Cap
Mikei
Minami Nutrition
Minvita
Miracle Matcha
Miracle Noodle
Miracle Tree
Mitoku
Mizu
MOA Green Balm
Modern Herbals
Mohdoh
Mokhado
Montezumas Chocolate
Moo Free
Mooncup
Moor Organics Ltd
Morgiel
Mori Nu
Mornflake
Motus
Mozzigear
Mr Organic
Mrs Crimbles
MuleBar
Multibion
Mumma Love Organics
Munchy Seeds
Muscle Meds
Muscle Mousse
Muscle Pharm
Muscletech
My Trusty Sunflower
MyProtein
MyVitamins
Nablus
Nads
Nairns
Nakd
Nanny
Napiers
Nasopure
Natex
NATorigin
Natracare
Natrahealth
NatraKlear
Natrol
Natuhit
Natur
Natur Boutique
Natural By Nature Oils
Natural Ear Candle
Natural Health Practice
Natural Solutions
Naturally Good Gravy Powder
Nature and Care
Nature For Health
Naturelly
Natures Aid
Natures Aid Promo Packs
Natures Answer
Natures Naturals
Natures Own
Natures Path
Natures Store
Nature's Way
Natures World
Naturita Himalayan Salt
Naturtint
Naturya
Natvia
Ndali
Nectar
Nectar Ease
Nelson Honey
Nelsons
Nemidon
Nestle
Neuners
New Era
New Nordic
New York Naturals
Newbury Phillips
Nitty Gritty
Nom Foods
Norfolk Punch
Norstar Biomagnetics
North American Hemp
Nothing But
Nourkrin
Novo Protein Bites
Now
Nua Naturals
Nudie Snacks
Nuflex
Numi Tea
Nurture Fruity Water
Nutiva
Nutrabiotics
Nutri Nick
Nutrifiz
Nutrigen
Nutrigen Nutri Foods
Nutrisport
Nuun
Nuzest
O Bar
O.R.S
Oatly
Oatwell
Obbekjaers
Of The Earth
Ogilvys
Ohso
OkoBay
Olbas
Oliva
Olivado
Olive All
Olive Branch
Oloves
Oma
Ombar
Omega Excellence
Omninatural
One Degree
Oomf
Oppo Ice Cream
Optibac Probiotics
Optima Health & Nutrition
Optimised Energetics
Optimum Nutrition
Ord River
Organic Blue
Organic Food Bar
Organic India
Organic Traditions
Organico
Organix
Orgran
Original Beans
Ortis
Orzo Coffee
Otosan
Overly
Ovivo
Padma
Pain Away
Pana Chocolate
Panda
Papura
Paradeigma
Pascoe
Passion For Natural
Pataks
Patch It
Patrick Holford
Peachface
Peanut Snaps
Pearls of Samarkand
Peppersmith
Percol
Pereg Gourmet
Pereg Pasta
Perfect World
Performance Meals
Perkier
Pernaton
Perry Court Farm
Perskindol
Pertwood Farm
PetVits
Pharma Freak
Pharma Nord
Pharmaton
PhD Nutrition
PHD Woman
Phi energyDOTS
Phytocare
Picklecoombe House
Picksan
Pilfood
Pitrok
Pitta Patta
Plamil
Planet Earth
Planet Organic
Planet Organic Pre Packs
PLJ
Pollenergie
Pomi-T
Portlebay Popcorn
Positively Good For You
Potters
Power Bar
Power Health
Power Sport
Prebio 7
Presto Gel
Prewetts
Prewetts Biscuits
Primal Spirit
Prime Fifty
Primeal
Primrose's Kitchen
Pro Beef
Probio 7
Profbiotics
Profusion
Promensil
Propercorn
Prostabrit
Protaslim
Protein Dynamix
Protexin
Provamel
Proven
Pukka Herbs
Pulse
Pulsetta
Pulsin
Punku
Pur Gum
Pura Vida
Pure Plan Drainage
Purepotions
Puritee
Purition
Purple Balance
Pvl
Qcumber
Qi
QNT
Qsilica
Queen Bee
Quest
Quest Nutrition
Quinola
Quinta D'Avo
R W Garcia
Rabenhorst
Rainforest Foods
Raw Ecstasy
Raw Gorilla
Raw Health
Rawganic
Rawlicious
Rawr Chocolate
Rayners Essentials
Real Health
Real Nutrition Co

Realfoods
Really Not Dairy
Really Sassy Sauces
Rebel Kitchen
Red Kooga
Reebok
Reflex
Rejuvenol C
Relaxatee
Repel
Rescue
Reviva Labs
Rice Dream
Rice Mice
Rice Pure
Ricola
Ridgways Teas
Riemann
Rio Amazon
Riso Scotti
Rizopia
RJ Licorice
Robert Gray
Rochester
Rocket Fuel
Rocks
Rowse
Royal Green
Rude Health
Saaf
Safewrap
Saguna
Salcura
Salt Of the Earth
Saltwell
Salus
Sambucol
Sanatogen
Sanchi
Sapphire
Sarakan
SaVse Smoothies
Scheckters
Schiek Sports
Schwabe
Science in Sport
Scitec
Scott Farms Chip Company
Scrummies
Scrumshus
Seagreens
Sealand Birk
Seatone
Seed & Bean
Seed Stacked
Selva Organics
Sequoia
Serenity Skin
Sesame Snaps
Seva
Seven Seas
Shady Farm
Sharpham Park
Shealife
Shores Of Africa
Sibu
Siesta
Silly Yak
Simmers
Simpkins
Simply Bee
Simply Gentle
Sinclair Condiments Co.
Skin Blossom
Skin Doctor
Slim Be
Slimatee
Smart Tec Nutrition Ltd
Smartshake
Smooze
So Delicious
Sojade
Solaray
Sore No More
Sowan's
Spa Water
Sparx
Spatone
Sport Nutrition Europe
Spry
Squarebar
St Dalfour
Steenbergs
Steens
Stella Chocolate
Stop Snore Ring
Stur
Stute
Sukin
Sukrin
Suma
Sun Chlorella
Suncoat
Sunita
Sunrise
Sunsweet
Sunwarrior
Sunwheel
Superfoodies
Superfruit
Superlife
Supernutrients
Supersalve
Supervitality
Supreme Protein
Sutherland
Suvana Organic
Sweet Rebellion
Sweetpea Pantry
Swiss Health
Swiss Herbal
Symingtons
Synergy Natural
Syno-vital
Syntrax
Tahi
Taifun
Tarentella
Tartex
Taste of Nature
Tea So Tea UK
Teapigs
Teatox
Teatulia
Ten Acre
Thanks For Franks
That Protein
The Berry Company
The Chia Co.
The Chia Co. (Chilled)
The Coconut Company
The Eco Bath
The Environmental Toothbush
The Foods Of Athenry
The Fruit Tree
The Ginger People
The Organic Protein Company
The Paleo Foods Co
The Primal Pantry
The Protein Ball Co
The Raw Chocolate Company
The Really Interesting Food Co
The Salt Seller
Thermastrap
Thermoslimmer
Thes de la Pagode
ThinkKrill
Thompsons Slippery Elm
Thorncroft
Thursday Cottage
Thursday Plantation Teatree
Tiana
Tick Tock
Tidmans
Tints of Nature
Tiptree
Tivall
TLC
Tobia Teff
Tofurky
Tofutti
Together Health
Tolerant
Tom Oliver Nutrition
Total Lean
Total Sweet
Toxaprevent
Trafo
Traidcraft
Trek
Trilogy
Trioplex
Tropical Wholefoods
True Life
Truvia
Twin Palms
Twinings
Two Chicks
Tyrrells
U Little Beauty
UFC
Ugg Foods
UK Packaging
Ultrabody
UnBEElievable Health
Universal
uP
Urban Fruit
Urban Grains
Urtekram
USN
USP Labs
Vabori
Van Dyk's
VBites - Makin Waves
VBites - Redwood
Vecon
Vega
Veganicity
Vegemite
Veggi-Wash
Vertese
Victory Endurance (Weider)
Village Bakery
Virginia Harvest
Vision
Vita Coco
Vita Mag
Vitabiotic
Vitalife
Vitaquell
VitaSnack
ViVA Drinks
Vivacol
Vivaloe
Vivani
Vivid Matcha Drinks
Vocalzone Throat Pastilles
Voelkel
Volvic
Vyomax Nutrition
W H Marriage
Warrior
Wassen
Waxelene
Way Better Snacks
Wedderspoon
Weider Nutrition
Weleda
Westlab
What On Earth
Wheyhey
Whole Earth
Wild Ferns
Wild Irish Sea Veg
Wild Planet Foods
Wild Thing
Wild Trail
Wild West
Wiley's Finest UK
Willow Water
World Nutrition Inc
Xlear
Xotic
Xyleo
Xylitol
Xylobrit
Xylosweet
Yaoh
Yarrah
Yes
Yogi Tea
Youngphorever
Zeo
Zero Noodles
Zero Zebra
Zest
Z-Gel
Zingology
Zita West
Zoot
Zotrim
Zoya Goes Pretty